ORANGA TAMARIKI – MINISTRY FOR CHILDREN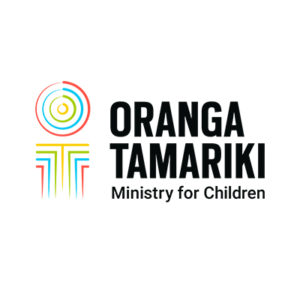 Kaupapa
Dedicated to supporting any child in New Zealand whose wellbeing is at significant risk of harm now, or in the future.
Location
1)New Plymouth, 2)Hawera (and National)
Address
1)Level 1, Dawson House, 160 Devon Street West, New Plymouth, 4310
2)242 High Street, corner Argyle and High Streets, Hawera
Email
contact@ot.govt.nz
Phone
If you suspect child abuse or neglect, or are worried about a child or young person, call 24/7 Freephone number anytime 0508 FAMILY (0508 326 459)
Website
www.orangatamariki.govt.nz
Oranga Tamariki are moving from a system focused on crisis response to one focused on prevention and early intervention, with fewer children moving through the system and into care. They focus on the underlying factors that make families and children more vulnerable, and aim to strengthen families and whānau to provide children with the best possible chance to experience a loving and stable home.
Their aim is to keep children safe in their own homes and develop interventions that work intensively with families and whānau to enable this to happen.
When it's not possible for children to remain safely at home, Oranga Tamariki endeavour to find stable homes and loving care for children and young people, firstly within their own families and whānau, but if that's not possible, with a care giving family that best matches their needs.
They're also helping children and young people who have offended accept responsibility for their actions and support them so they don't re-offend, also helping children who are likely to offend, so they don't go down this path.